Have you ever had a place you just can't get out of your head? For me that's Cape May, a shore town I've been kind of obsessed with for the last, eh, 25 years or so. The town figures in so much of my writing, it's a character of its own. Like in my middle grade mystery, The Mermaid's Spyglass. And one of my shorts titled "Starling's Flight." And even a few other bits of my writing. I set them all in magical Cape May because the setting feels so perfectly weird. But let me back up…
Cape May is a tiny coastal town that sits on the lip of the Delaware Bay, at the southernmost point of New Jersey where the ocean swings one way and the bay rushes the other. Growing up I was a typical Philadelphia 'shoobie' (someone who goes down the shore for the day) who spent my childhood much more North, in Atlantic City. They were pre-casino days, so no high rises and resorts then, just acres of hot, sunbaked beach and a long, touristy boardwalk full of junk food.
Fast forward to high school when a friend took a bunch of us down to Cape May. I fell—completely, totally, head-rushy and all—in love with the little Victorian town that juts out the bottom of New Jersey like a prissy pinky finger. Quiet. Historical. A working lighthouse. Quaint shops. Not even a boardwalk. Lots of houses with gingerbread trim in fun colors. That's really it. Well, except for the ghosts—OMG the ghosts—but that's for another post…
So, when Veruca (from The Mermaid's Spyglass) and Starling (from "Starling's Flight") came to me and wanted some air time in my writing, they needed to live someplace I loved, someplace where I could imagine them running around town, doing their thing. Somewhere just weird enough but still beautiful where ghosts would be chic and things like New Agey crystals would be acceptable. Without a doubt, these characters needed to live their stories in Cape May. (Btw, you can also find some absolutely gorgeous and amazing pictures of Cape May in my wellness book, Watercharms: Ocean-Reiki Meditations.)
The Mermaid's Spyglass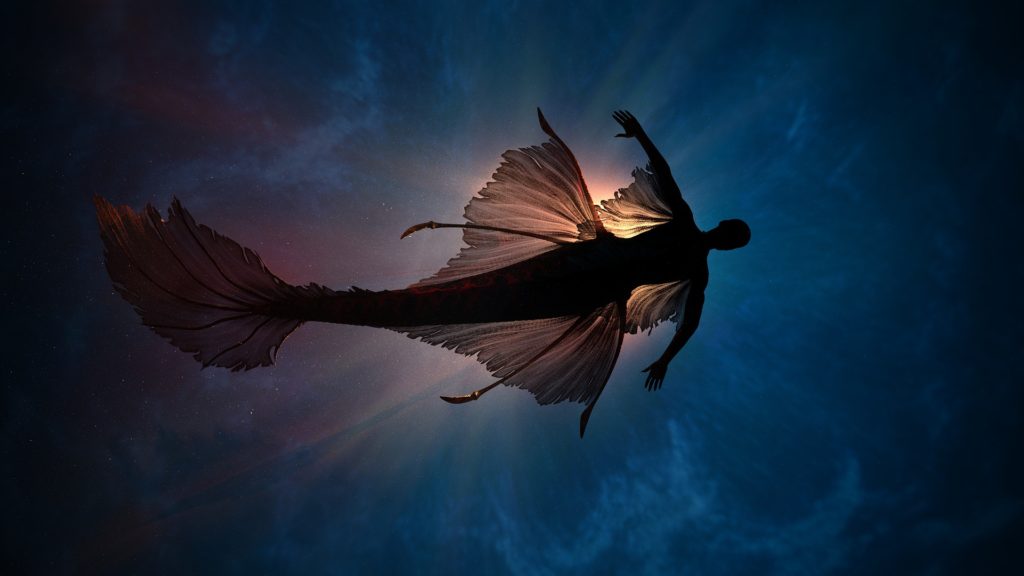 Veruca, the main girl-sleuth in The Mermaid's Spyglass (coming out 2022!) has just moved to Cape May with her dad, and she gets the full-blown ghost experience in her story. She climbs the 199-step lighthouse in a storm, talks to ghosts, tangles with a nasty librarian, and solves a mystery with her new pal, Dylan. Suspicious and homesick at first, Veruca comes to love Cape May. Don't we all?
"Starling's Flight"
Same with Starling, a slightly older character who finds herself dumped in Cape May by her mom, to live with her kind grammy who runs a B&B. Dad long gone and friendless, Starling fills her long days waiting on customers…until the day she meets the two sisters who will fill her dreams, help her remember who she really is, and change her life. ProTip: when bullies act up, fight back with history and little magic. Curious? Check out Starling's story on Youth Imagination and let me know what you think.
Meantime, keep dreaming of waves…